Brexit woes for bike thieves: Leaving EU makes it harder to spirit away stolen machines
Topic starter
27/01/2021 6:22 PM
Brexit woes for bike thieves: Leaving EU makes it harder to spirit away stolen machines
Published: 25 January 2021
Updated: 25 January 2021
A welcome side effect of the UK leaving the EU is that it will make life harder for international bike thieves trying to move stolen machines through ports, according to leading vehicle crime expert, Dr Ken German.
Gangs who had previously exploited the ease of access to mainland Europe through ports like Dover to move stolen machines quickly into new markets will now find it harder to do so post-Brexit.
"Criminals' dealings in 2020 with counterparts in the EU, importing and exporting stolen machines, were hampered first by Covid restrictions but now requires them to implement whole new strategies in order to be able to operate as before," said Dr German.
Related articles on MCN
"Greater scrutiny of personal papers, passports and driving documents often found to be fraudulent or stolen can be expected at border controls and already evidence of fake and forged passports, driving licences, international driving permits, insurance green cards have been discovered."
It is also extremely hard to forge or replicate UK vehicle registration documents (V5C), and these will now need to be produced for riders heading abroad. Not only that, but the EU fast-track passport control and customs lanes will no longer be available to UK passport holders, offering less cover through the customs and police checkpoints for traffickers and mules.
Dr German added: "This year will no doubt see more innovative trafficking routes being tried by both UK and EU criminal bike gangs who will attempt alternative tactics to cross a variety of borders.
"Hopefully our police and National Crime Agency can extend their successful efforts in fighting vehicle crime here in the UK, where we remain one of the most productive countries in terms of vehicle theft investigation, recovery of vehicles and arrests."
---
Riders could dodge some EU speeding fines
First published on 20 January, 2021 by Phil West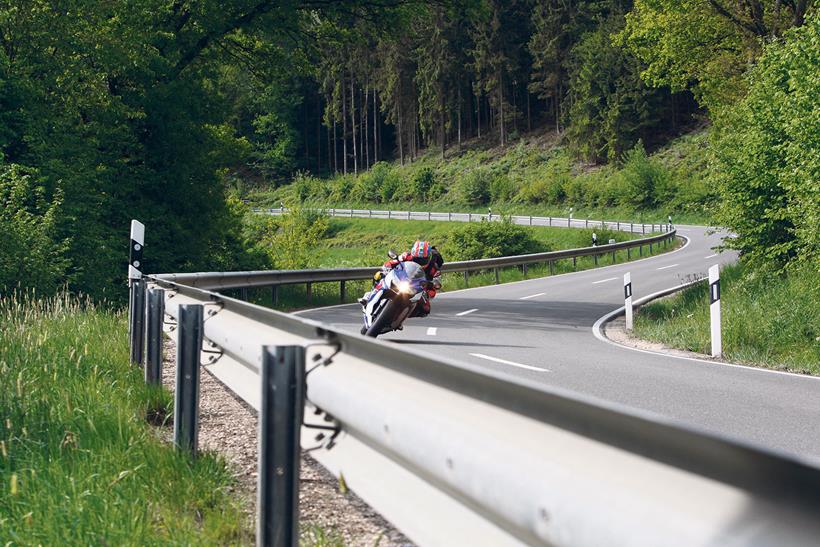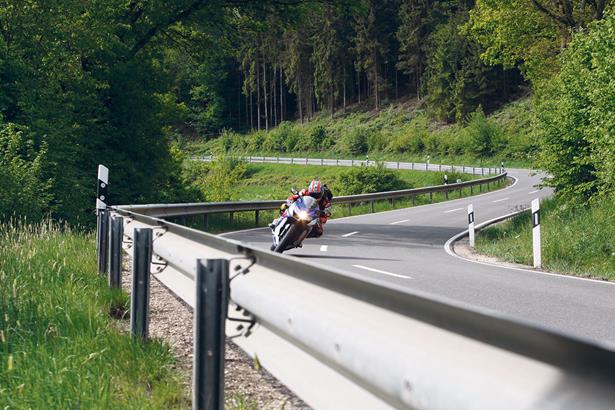 , small], [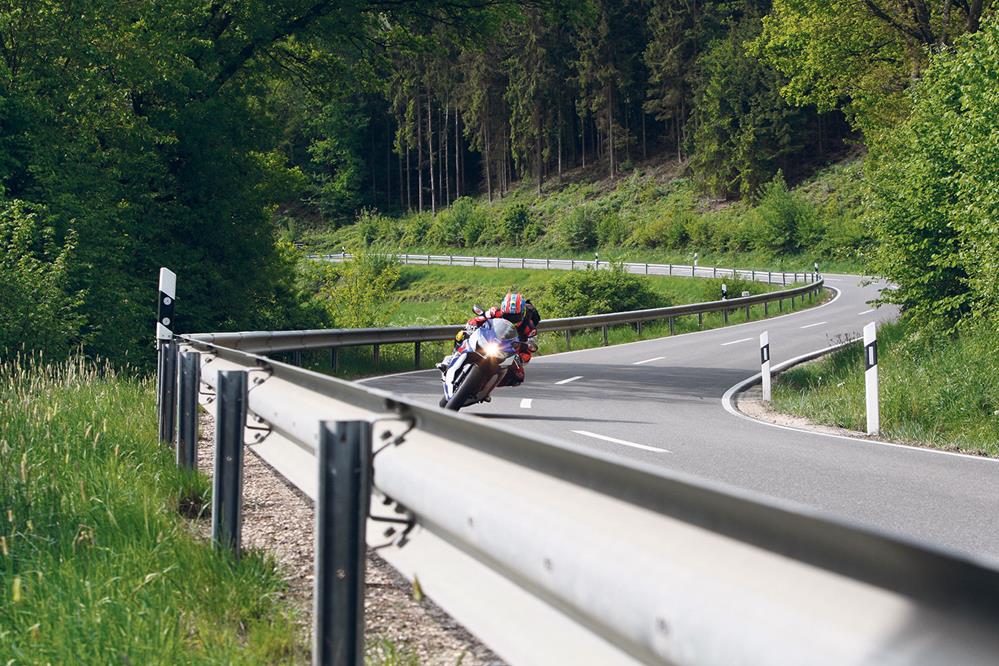 , medium], [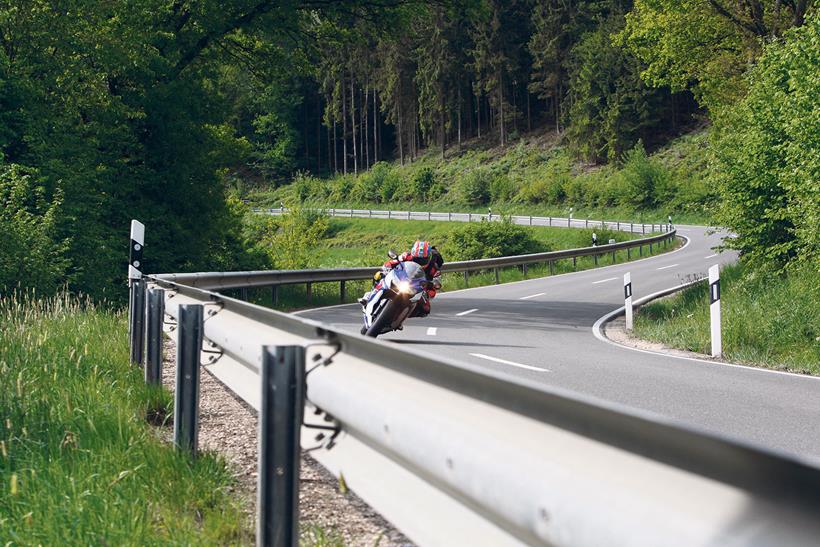 , xlarge]" data-resize="ranhyj-interchange" data-t="8zc82d-t" />
Who said Brexit was all bad? British bikers may no longer face penalties for some speeding offences committed in the EU as a by-product of Brexit.
Related articles on MCN
While the UK was part of the EU, the 'cross-border directive' required the DVLA to share contact details of those caught on speed cameras in EU member states. This led to offending British bikers receiving fines through the post if they triggered speed cameras in the EU with the reverse also true – EU riders being fined for infractions in the UK.
However, with the UK now out of the EU the directive no longer applies and owners of British-registered bikes will no longer be sent fines from EU countries.
One of the main countries affected by this is France as it is both a popular destination for UK bikers and also a major user of speed cameras. It's been reported that last year French police requested over 500,000 UK rider and driver details from the DVLA, leading to fines of over £50million, the largest in the EU.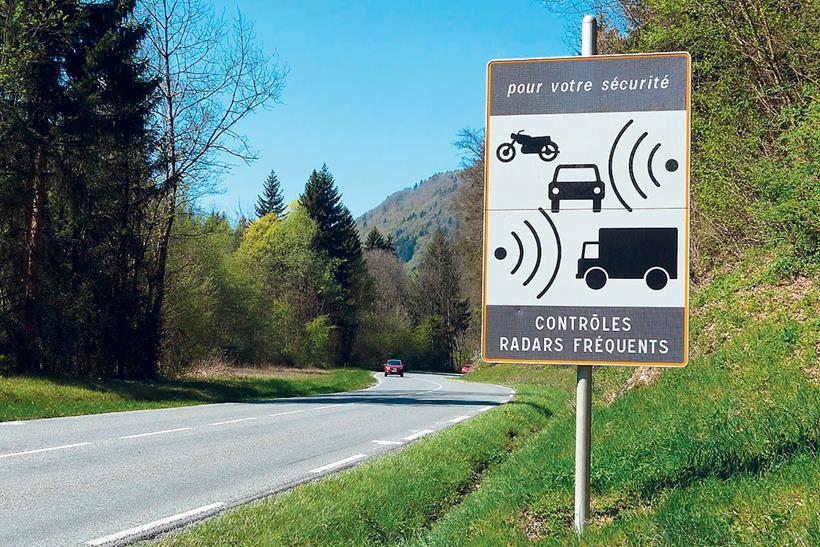 It also led the AA to warn UK motorists they were being treated like 'cash cows' by French officials who feared they could lose out when Britain left the EU.
It's now been claimed that France wishes to negotiate a new agreement with Britain to allow fines to continue to be sent from one country to another, although no such arrangement has yet been made.
Bikers should also note that this situation only applies to speed cameras and the subsequent posting of fines to UK addresses. Riders and drivers will still face on-the-spot fines if they are speeding and stopped in person by the police.
Why does the UK still use European emissions regulations after Brexit? 
Since the UK has now left the EU, we can just ignore Euro5 and bring back 2-strokes right? Well no, actually.
The UK Government held a consultation on changes to the type approval regime for new motorcycles in 2018 to decide if we should continue to follow EU Regulation 168/2013 (the one that set the Euro4 and Euro5 framework) after Brexit.
The consultation specifically asked respondents whether the UK should continue to follow this approval scheme after Brexit and found that "a substantial number of respondents suggested that they were in favour of maintaining regulatory alignment in this area with the EU following exit, rather than setting bespoke UK standards".
Respondents were concerned that setting UK-specific laws would cause extra costs for manufacturers, which "might impact on the range of models manufacturers might choose to offer in the UK after exit".
Changes to riding in the EU after Brexit
Following the UK's exit from the EU on January 1, 2021, there are now some changes to the documentation you need to have with you if you ride on the European mainland.
You now need to carry a green card, which proves that you have the minimum insurance requirement for the countries you wish to enter. Contact your insurance company and they should be able to send you one or instruct you through printing your own.
If you have a paper driving licence, or a licence issued in Gibralter, Guernsey, Jersey or the Isle of Man, you may also need an International Driving Permit. Check with the country you are visiting before you travel, the permits are bought at some Post Offices and cost £5.50.